News
Capgemini's Acquisition Of Quorsus: What's The Future Plan?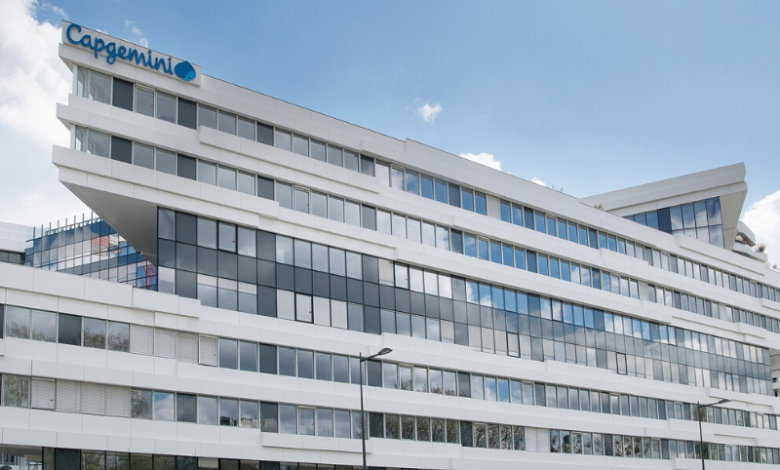 Capgemini, an IT-based service provider, acquired Quorsus, a UK-based finance consultancy firm, in an acquisition deal. The move comes as part of the Capgemini move to target the capital market as per the regulatory requirements of finance-based companies across Europe. This news is not only great for the people who work in Capgemini but also for its investors.
The ongoing business operations of Capgemini helped it acquire Quorsus, which has over 200 employees. The other side of the acquisition deal is the long-term benefits that every investor seeks who buy Capgemini unlisted shares. The company's future plan will also affect the performance of its Pre-IPO stocks in the long run. We will discuss this acquisition and the possible plan of Capgemini in detail.
Details Of Capgemini Acquisition Deal With Quorsus
On October 10, 2022, Capgemini announced the acquisition of Quorsus, a UK-based consulting firm in the finance domain. The decision behind the acquisition deal is to support the capital market needs and the clients' post-trade requirements. During an announcement, Capgemini officials also shared that Quorsus' team will work towards the financial ecosystem and apply their post-trade expertise in creating client-oriented solutions in the future.
The Indian-based IT service provider plans to utilize the expertise of Quorsus' qualified team to provide regulatory reporting, securities processing, and financial market infrastructure to its existing and new clients. After the acquisition, there was a statement from both of the company's executives to address the employees and investors of the company.
On this acquisition deal, CEO of Capgemini's Financial Services Strategic Business Unit, Anirban Bose, said, "While the landscape for financial institutions is re-shaping rapidly due to consolidations, new technologies, and changing operating models, compliance continues to be key. The acquisition of Quorsus brings to our team a set of in-demand specialist expertise to reinforce our capital markets services for financial institutions."
He is also the Group executive board member of Capgemini, who will manage the future business operations related to financial support services. On the other hand, Ryan Baccus, CEO of Quorsus, said, "We are very much looking forward to being part of the Capgemini Group. Our current clients will benefit from the Group's global scale and breadth of services, which we believe will be critical to ensure our clients can meet both their strategic transformation and regulatory-driven change requirements. Our team members will also benefit from the career opportunities that come with joining a global leader."
Previously, Capgemini also announced that it acquired another privately held France-based firm, Quantmetry. The company is now focussing on long-term growth and widening its service space by bringing the expertise of Quorsus on board.
Possible Future Plans of Capgemini After This Acquisition
Capgemini is on the road to building its Banking, Financial Services, and Insurance (BFSI) capabilities. Its acquisition deal with Quorsus is a smaller step towards building an engagement with mutual clients. In the coming years, we can expect that Quorsus will deliver value to Capgemini's capital market clients. In addition, we can also expect growth in the company's revenue and profits. Here is the possible plan of Capgemini:
Strengthen BFSI Capabilities
Before the acquisition, Capgemini's major capability was the BFSI, for which the company has been making efforts. The significant change we can expect in the coming years is enhancing the front end of its finance-consulting-based services. In addition, the company will leverage the expertise of Quorsus to establish its domain-based consultancy in the modernization-starved capital industry.
Target New Geographical Regions
Since Capgemini targets limited geographical regions in the capital market, the company's plan also widens the service region. Using Quorsus expertise, Capgemini will provide its clients access to expert strategic consultancy on financial regulatory requirements, market infrastructure, and efficient securities processing during the post-trade. In addition, Capgemini will target the new geographical regions by offering its BFSI-based services that target the hot areas, such as data-driven solutions.
Preparing For An IPO
This acquisition is also important from an IPO point of view. Capgemini will also aim to prepare for an Initial Public Offering (IPO) by offering its shares to retail and institutional investors. Capgemini unlisted shares are traded in the Pre-IPO market, which the SEBI regulates.
The company plans to raise funds by participating in the IPO round. Undoubtedly, Capgemini will need financial assistance to make its service accessible in new regions. We can expect Capgemini IPO in the future that will allow investors to buy its shares.
Invest In Capgemini Unlisted Shares
The acquisition of Quorsus by Capgemini is a positive sign for its clients and investors. The company will focus on widening its service base and assisting its clients by leveraging Quorsus' expertise in finance consultancy. Moreover, Capgemini's focus will also bring its IPO soon, which is good news for its retail investors.
Before its IPO goes public, you can invest in Capgemini's unlisted shares, which is considered the best investment option. It involves less risk and allows investors to diversify their portfolios. You can buy unlisted shares using Stockify, which provides access to financial data of companies like total revenue, EBITDA, Equity Per Ratio, and more. To invest in Capgemini unlisted shares, connect with the best unlisted share brokers now!