Automobile
What is the Best Way to Sell Used Bikes to A Genuine Buyer?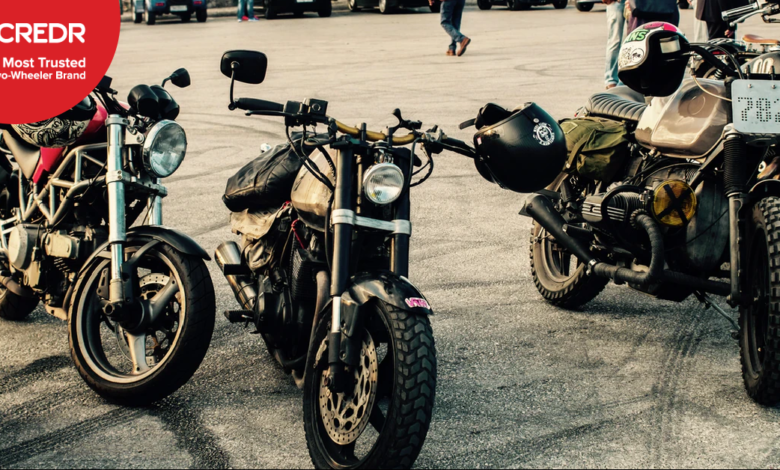 Are you looking to sell your bike? Are you relocating to Hyderabad? Are you utterly puzzled about what to do and what not! If you think it's time to 'Sell My Bike,' we must say it is a good decision. A few things need to be prepared when you are planning to sell your bike. Especially if you are new to Hyderabad or relocated to it. You must find a place and an accessible mode of transportation. When traveling for long or even short distances, you should consider investing in a second hand bike.
How to Prepare your bike for sale?
It is essential to start your motorcycle. Make sure that it runs smoothly. It is necessary to check whether it is mechanically fit or not! It is vital to consider having a proper check on your bike. If you are taking any bike servicing, collect the receipt so you can present it to the new buyer as a proof record.
Many buyers prefer to buy used bikes from online platforms. In that case, you must have good images of your bike from different angles. Keep the original stock pictures to present or upload them; if you choose an online platform like CredR, OLX, Quikr, Droom, Bikewale, and many more.
Clean your motorcycle thoroughly to get a fair deal. If you have a bike and aren't taking care of it, the bike won't work perfectly for you!
Take photos of your bike against an uncluttered background from diverse angles. You should take pictures of the bike's mileage for a fair deal.
How to determine the value of your old bike?
To sell your bike online, you might wish to check the price guidelines. It is advised to check the online platform and other forums to clearly understand what bike and which bike is put for what price! Always remember that a realistic price that you are asking must go with the bike's current situation. Any potential buyer will want to negotiate the price and try to be ready with the lowest price to a high price range. If you don't want to negotiate, selling your bike might become difficult for you.
Also Read: Top Reasons to Get Your Bike Serviced On Time
How to choose a sales process to sell bikes online?
You can choose different platforms to sell your bike. Newspapers, magazines, online sites, or even local classified ads will help you list your bike details. If you choose to sell bikes online in Hyderabad to CredR, it is a great idea.
The best thing with CredR is you need to submit the bike details, make, model, variant, and year; a free inspection will be scheduled at your home location, and a fair price will be offered per the bike's current situation. You will enjoy a guaranteed sale of your old bike without any hassle.
How do you pick a safe meeting time for your bike?
When you buy second hand bikes or sell a used bike, you must find a safe meeting time for evaluation. Especially in the case of selling an old bike to CredR, an auto expert will come to evaluate your bike. You must fix a perfect time convenient for you to get a free evaluation of your old bike for a fair deal. For genuine platforms where service is customer-friendly, you'll get a chance to choose your preferred time for the best deal ever!
What to do after you sell your old bike?
After you have sold your old bike, the next thing for you is to submit all the bike related documents. It includes a Registration Certificate, Insurance Certificate, Pollution Under Control, Sales Receipt, Road Tax Certificate, and Transfer Deed.
Is it easy to sell motorcycles?
If you choose a genuine platform, selling used bikes will be easy. Submit bike details, free evaluation, and get a fair deal. Make sure that you select an authentic platform for the best results.
To conclude, these are the few steps that will help you safely and successfully to sell your old bike online. Good Luck!